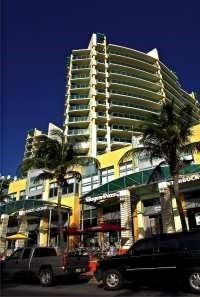 If they haven't left already, the remaining "snowbirds" will shortly depart for their warm and snug Sunbelt condominiums. Left behind will be scowling residents scraping ice off their windshields and shorthanded association boards — many of whom will have to deal with more than one member who's gone south.
Making the issue increasingly prevalent is that the numbers of 55+ community associations are steadily increasing, along with the percentage of snowbird board members
So how do condominiums cope with the absence of key members over the winter? Technology, along with additional effort by the property manager, has made dealing with snowbird board members much more workable.
"What saves the day for us is email. There's a lot of communication that's done by me to board members, and those board members that are snowbirds will often be checking their email frequently and can respond," says Gail Peacock, community association manager with Great North Property Management in Portsmouth, Nashua, and Bretton Woods, New Hampshire, and Peabody, Massachusetts. With the use of email, says Peacock, "You can get the information you need to them so quickly."
"Snail Mail" Used Too
While email is quick and easy, more detailed and bulky information can be sent by U.S. mail to the trustee's winter address, says Stephen DiNocco, principal of Affinity Realty & Property Management, LLC, of Boston. "We do send out the information (board packets) in hard copies. So all that goes out in advance," he says.
Once the absent board members are up to date, if a big matter does come up they can attend the meeting via conference call and make their preference on the matter known that way, says DiNocco.
If the matter doesn't warrant a conference call, the others in attendance could simply take into account the missing board member's position while voting, says DiNocco. "If there's a five-member board and one person is out for a couple of months, the other four constitute a quorum and they can vote [on their own]."
Peacock says she also passes on feedback from absent members to snowbound board members who remain up north. "More often than not, we make them aware of the issues that are going to be at the board meeting, and they give us their thoughts before the meeting," she says.
When the missing board member absolutely has to be present, the manager or another board member can sometimes fill in for him or her, says Peacock. "I just had an instance where the treasurer was in Hawaii," she says. "So I did his treasurer's report for him. So we just cover as best as we can when somebody's not available."
Happy Accident
While dealing with missing board members can be difficult, a happy accident of budget scheduling makes their absence easier to deal with. Most condominiums utilize a budget year that coincides with the calendar year, placing budget deliberations and passage just before snowbirds depart.
"All the [budget] work is done in August, September, and October. That's how we usually do it. We talk about it [the budget] in those months," says DiNocco.
And with the budget passed in fall, winter meetings can become very routine and have little need for voting members, says DiNocco.
"If you voted to spend $10,000 on landscaping and you have a landscaper that's doing the job within the budget, what are you going to talk about?" he says.
Back and Forth
Also making the winter months easier to deal with is that many snowbirds return north periodically during the course of the winter, says Peacock.
"Sometimes they go south and they don't necessarily stay south the entire time. There may be times they make trips back north for family events," says Peacock. When the snowbirds are back, typically during the Christmas and New Year period, Peacock says boards can take advantage of the changed situation by conducting some quick business. "They let us know they're coming back north and they're going to be here maybe a week. So we might schedule a board meeting while they're here," she says.
What about the politics of snowbirds serving on boards? Do they ever catch flak from their stay-behind board members or have trouble getting elected or re-elected?
"In many cases, it's difficult to get people to serve on boards and the boards themselves are looking for people to run. They will consider folks who are traveling south. If they're available enough of the year, that certainly wouldn't disqualify them from the board," says Peacock.
While noting that board candidates who are "traveling a lot throughout the year" wouldn't make good board candidates, Peacock says "as long as they're able to attend more than half the board meetings they're certainly a viable candidate."
Political Mischief
DiNocco says that while most boards generally don't have issues with snowbirds, there are notable exceptions. "You might have some boards that are contentious and they wait for somebody to be missing so they can make a motion and pass it," he says.
Some boards may even push out those who are chronically absent, DiNocco notes."I recently had a board that passed a resolution that if you missed two meetings in a row, you're off the board. And it was done intentionally to deal with someone who went away for the winter."
But there is an upside for property managers as they deal with increasing numbers of retirees and snowbirds serving on boards. According to Peacock, when condo boards are packed with retirees, she can dispense with the night meetings that most managers have come to dislike. "I've gotten so that with some of my board meetings I can schedule them during the day. I didn't use to be able to do that," she says.