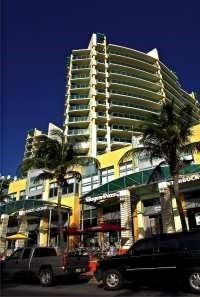 If they haven't left already, the remaining "snowbirds" will shortly depart for their warm and snug Sunbelt condominiums. Left behind will be scowling residents scraping ice off their windshields and shorthanded association boards — many of whom will have to deal with more than one member who's gone south.
Making the issue increasingly prevalent is that the numbers of 55+ community associations are steadily increasing, along with the percentage of snowbird board members
So how do condominiums cope with the absence of key members over the winter? Technology, along with additional effort by the property manager, has made dealing with snowbird board members much more workable.
"What saves the day for us is email. There's a lot of communication that's done by me to board members, and those board members that are snowbirds will often be checking their email frequently and can respond," says Gail Peacock, community association manager with Great North Property Management in Portsmouth, Nashua, and Bretton Woods, New Hampshire, and Peabody, Massachusetts. With the use of email, says Peacock, "You can get the information you need to them so quickly."
"Snail Mail" Used Too
While email is quick and easy, more detailed and bulky information can be sent by U.S. mail to the trustee's winter address, says Stephen DiNocco, principal of Affinity Realty & Property Management, LLC, of Boston. "We do send out the information (board packets) in hard copies. So all that goes out in advance," he says.