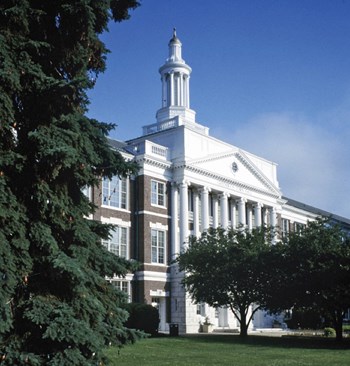 Located just 30 miles from New York City's Times Square, Greenwich lies in the very southwestern corner of Connecticut. The first town in New England on the commuter train line from New York, Greenwich has thrived on its mix of wealthy residents and proximity to New York to become a modern and successful town with upscale shopping, enviable municipal services, international corporations and stratospheric real estate prices. The resulting prosperity of southwestern Fairfield County, anchored by Greenwich, has earned the entire area the nickname "Gold Coast."
Real estate in Greenwich has appreciated significantly since it was purchased in 1640 from the Siwanoy tribe for 25 heavy coats. Comprised of several distinct sections, the modern Town of Greenwich includes Cos Cob, Central Greenwich, Glenville, Riverside, Byram, Banksville and Old Greenwich. Each "hamlet" maintains its own flavor, character, and in many cases, its own zip code. Old Greenwich, as one would guess, is the oldest part of town and was founded by English settlers in 1640, and named for Greenwich, England. The town was relatively quiet for most of its early days, with farming, fishing and trade supporting the area.
The 19thCentury: Industry and Art
Greenwich stayed predominantly agrarian until the addition of railroads, mills and a quarry brought more employment and people to the area in the 19th century. According to the Greenwich Chamber of Commerce, early industry included foundries, a large woolen mill, gristmills, and a mill for grinding Peruvian bark into medicine. This mill, located in the Glenville section of town, later housed the American Felt Company, which continued production into the 1970s. The building has been restored and today houses stores, offices, restaurants and condominiums.
Seeking refuge from the heat in New York City and finding beauty in the coast and land, many artists found their way to Greenwich in the 19th century. According to The Historical Society of the Town of Greenwich, noted American Impressionist painters such as Childe Hassam, J. Alden Weir and John Henry Twachtman were part of the Cos Cob Impressionist art colony that thrived between 1890 and1925. The colony, one of the first in America, was centered at the Bush-Holley House in the Cos Cob section of Greenwich. The house is now a National Historic Landmark and the home of The Historical Society.
There continues to be a flourishing and well-respected art scene in modern Greenwich. The Bruce Museum is a sophisticated museum which houses more than 15,000 objects in three major categories: fine and decorative arts, natural history and anthropology. The appreciation of art is also evident in the galleries that line Greenwich Avenue, and in the number of Greenwich residents who are world-ranked art collectors. Modern Greenwich also boasts its own symphony, an acting company, a choral society, choirs and an arts council. However, by the 20th century, it was not farming, industry nor art which would drive Greenwich's significant modern success. It was location, location, location.
The Commuting Cycle
Served by three major East-West roads (I-95, the Merritt Parkway, and U.S. Route 1) as well as the Metro-North Railroad and Amtrak, Greenwich became the quintessential commuting town in the 20th century. Just a 45-minute train ride from New York, and blessed with 30 miles of coast, 1,500 acres of conservation land, historic buildings, good schools, superb services and a stable local government, Greenwich became a coveted suburb for professionals working in Manhattan (it has a starring role as such in many movies, including, the "Stepford Wives," "The Good Shepherd," and "The Ice Storm"). Traditionally, workers left in the morning for the bustle of New York City and returned at night to the manicured lawns and stately homes of Greenwich.
However, in the last 25 years, there has been a decided shift in the ebb and flow of commuters. While the Metro-North trains still run regularly back and forth from Grand Central, today's trains carry as many workers into Greenwich as they do away. Currently, the town has approximately 60,000 residents and, according to the Greenwich Chamber of Commerce, more than 11,000 of those residents live and work in town. While the Chamber's 2004 statistics show some 11,500 residents commuting to Manhattan and other towns, the data also shows a total of almost 14,000 workers coming to Greenwich from other towns in New York and Connecticut to work. Most telling, you now must pay peak fare to ride from Manhattan to Greenwich in the morning.
Greenwich's well-educated work force, competitive taxes, aesthetically pleasing office parks, great location and a great quality of life have enticedmany international corporations and financial service companies to set up shop. Finance, insurance, real estate and services now make up over 60 percent of the town's commerce.
Of these industries, the new and flashiest kid on the block is clearly the hedge fund. A trend begun by a few wealthy investors wishing to work where they live, there has been a veritable boom of hedge funds based in Greenwich. As the Wall Street Journal reported in 2005, "more than 100 hedge funds have set up shop in Greenwich…. Greenwich-based hedge funds collectively manage more than $100 billion….it has quickly turned Greenwich into hedge fund row."
Other large employers in town include Greenwich Capital Markets, UST Inc., Unilever Home and Personal Care, Greenwich Hospital and Nestle Waters North America Inc. As Mary Ann Morrison, the president of the Greenwich Chamber of Commerce explains, "nationally recognized companies, financial institutions and hedge funds come to Greenwich because they realize the value of investment in Greenwich. They know the value of a Greenwich address."
Real Estate
A town with multiple country clubs, a polo club and several yacht clubs and an average house price of almost $3 million, Greenwich is exclusive. One can talk about the town's 350-year history; one can talk about the artist colonies that thrived here in 19th century. But when people talk about Greenwich, they talk about the price of real estate.
The National Association of Realtors currently lists 1,174 properties for sale in Greenwich. These single-family homes, co-ops and condominiums range in price from $365,000 for a 650-square-foot, one-bedroom condominium to $39.5 million for a 15 bedroom estate. More than 20 percent of the homes currently listed have an asking price of more than $4 million. According to Money Magazine, Greenwich was ranked sixth in the country in 2006 for "priciest homes" with a median home price of $1.93 million. The only town on the East Coast with a higher median home price was Palm Beach, Florida. By 2007, Greenwich's median home price topped $2 million, and the average home price hovered around $3 million.
The Current Market
Elsie Pecorin of Weichert Realtors stresses that while volume of sales has been down in Greenwich over the past few years, prices continue to rise for both single-family homes and condominiums. Ted Gwartney, head of the Town Assessor's Office, quoted the average price for a single family home in the first quarter of 2008 as $2.78 million, and the average price for a condominium as $886,000. When asked who is buying in this market, Pecorin states, "Many people from Manhattan and Westchester County (New York) come for the favorable property taxes." Pecorin also notes that many of the high-end condominiums in Greenwich are sold to current residents of Greenwich and other parts of Fairfield County who are downsizing. Condominiums on the market currently range from the high $300,000s to nearly $6 million.
The Assessor's Office lists a total inventory of 19,462 taxable parcels of residential properties in Greenwich. Of these, 13,742 are single-family homes, 2,986 are condominium units and 57 are apartment complexes. Gwartney explains that most of the condominiums are not in large complexes. There was an attempt to convert an apartment with 300 units to condominiums, but it was not successful and the units have been returned to rental apartments.
In a time of intense concern regarding housing prices, Greenwich is particularly keen on watching and analyzing its housing market. The Greenwich Association of Realtors lists more than 90 realty and management companies, many with their own blogs and web services dedicated to reporting on the status of real estate in Greenwich. These pages reflect a general optimismthat Greenwich will continue to set records in real estate prices.
The Greenwich Association of Realtors recently released a study conducted to evaluate real estate investments in Greenwich over a twenty-year period (1987-2006), and to compare the result to other well known financial indexes, including the Dow Jones Industrial Average, The Russell 2000 and the Standard and Poors Index. This report, produced by Ray Kehrhahn of the University of Connecticut, School of Business in January of 2007, concludes that equity invested in Greenwich residential real estate "significantly outperformed the financial indexes."
Still Tony After All These Years
A quote from a photo book published by Greenwich Press in 1929 describes Greenwich as "an ideal suburban community…Greenwich possesses all the advantages of the city, while maintaining the all the attractions of the country…. Leaders in business, finance, art, literature, and many other lines of endeavor have recognized Greenwich as the ideal spot in which to live."
The only thing that seems to have changed in recent years is that many people now see Greenwich as an ideal place to conduct business, as well as to live. Much of what Greenwich promotes as creating its fantastic quality of life is available to all. The public schools, public parks, public beaches (opened to the general public by a lawsuit in 2001) and public library are some of the finest in the country. However, if one wishes to have access to these facilities and to own a house and a garage, one should expect to pay millions.
One of the wealthiest towns in one of the wealthiest states in the country, Greenwich is highly valued for the things it can offer. This value has been, and continues to be, reflected in the steep price of real estate.
Sarah Sanford is a freelance writer with New England Condominium magazine.