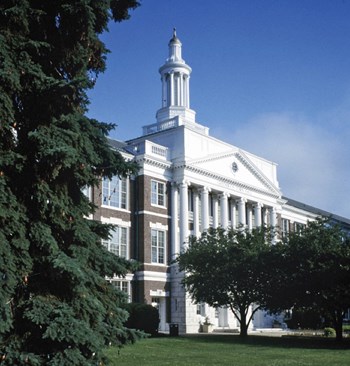 Located just 30 miles from New York City's Times Square, Greenwich lies in the very southwestern corner of Connecticut. The first town in New England on the commuter train line from New York, Greenwich has thrived on its mix of wealthy residents and proximity to New York to become a modern and successful town with upscale shopping, enviable municipal services, international corporations and stratospheric real estate prices. The resulting prosperity of southwestern Fairfield County, anchored by Greenwich, has earned the entire area the nickname "Gold Coast."
Real estate in Greenwich has appreciated significantly since it was purchased in 1640 from the Siwanoy tribe for 25 heavy coats. Comprised of several distinct sections, the modern Town of Greenwich includes Cos Cob, Central Greenwich, Glenville, Riverside, Byram, Banksville and Old Greenwich. Each "hamlet" maintains its own flavor, character, and in many cases, its own zip code. Old Greenwich, as one would guess, is the oldest part of town and was founded by English settlers in 1640, and named for Greenwich, England. The town was relatively quiet for most of its early days, with farming, fishing and trade supporting the area.
The 19thCentury: Industry and Art
Greenwich stayed predominantly agrarian until the addition of railroads, mills and a quarry brought more employment and people to the area in the 19th century. According to the Greenwich Chamber of Commerce, early industry included foundries, a large woolen mill, gristmills, and a mill for grinding Peruvian bark into medicine. This mill, located in the Glenville section of town, later housed the American Felt Company, which continued production into the 1970s. The building has been restored and today houses stores, offices, restaurants and condominiums.
Seeking refuge from the heat in New York City and finding beauty in the coast and land, many artists found their way to Greenwich in the 19th century. According to The Historical Society of the Town of Greenwich, noted American Impressionist painters such as Childe Hassam, J. Alden Weir and John Henry Twachtman were part of the Cos Cob Impressionist art colony that thrived between 1890 and1925. The colony, one of the first in America, was centered at the Bush-Holley House in the Cos Cob section of Greenwich. The house is now a National Historic Landmark and the home of The Historical Society.
There continues to be a flourishing and well-respected art scene in modern Greenwich. The Bruce Museum is a sophisticated museum which houses more than 15,000 objects in three major categories: fine and decorative arts, natural history and anthropology. The appreciation of art is also evident in the galleries that line Greenwich Avenue, and in the number of Greenwich residents who are world-ranked art collectors. Modern Greenwich also boasts its own symphony, an acting company, a choral society, choirs and an arts council. However, by the 20th century, it was not farming, industry nor art which would drive Greenwich's significant modern success. It was location, location, location.