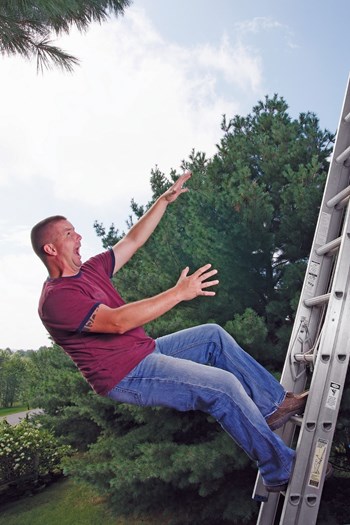 The roof of your condominium survived relatively unscathed through yet another New England winter (OK, there was that one leak), but the condominium board has unanimously agreed that it's time to reshingle.
You've taken bids and checked references, and have settled on a reputable contractor for the right price. But before any hammers or nails arrive at the site (and especially before anyone gets up on the roof), there's an important piece of paper that needs to be tracked down: the certificate of insurance.
Certainly, condominium associations carry their own general liability coverage to protect against accident ordamage. But it is vital to make certain that anyone coming to do work on the property is properly insured.
There are three types of insurance that property managers and association boards should be looking for on that certificate: general liability, worker's compensation, and, one that frequently gets overlooked, automobile insurance. (Let's say a contractor is driving his truck onto the site on an icy day, skids, and slams into a building. Finding out that his auto insurance has lapsed after the fact is not anyone's idea of a pleasant surprise.)
The first rule of any job: Get it in writing. "I don't care if it's the simplest, smallest job; there ought to be a clear written contract that lays out the responsibilities of the contractor. There are those condominiums where the contractor comes in with a purchase order, and right away there is no level of responsibility. That's a bad mistake," says Bernard Gitlin, president of Global Insurance Network Inc. in Needham, Massachusetts.