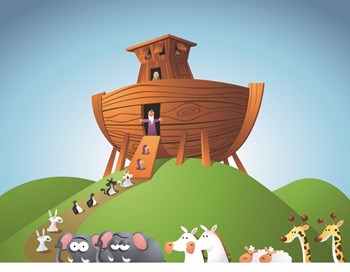 "When there is a river in your parking lot where the cars and the dumpsters are floating away, it really puts the property manager to the test to see how well he or she has planned," says David J. Levy, PCAM, veteran property manager and president of Sterling Services in Holliston, Massachusetts.
For Levy, and other managers like him, building relationships with vendors and local authorities along with planning has become a way of life –one that may literally save lives in a disaster situation. "Planning, planning, planning, and setting expectations. You need to have these relationships in advance so, when there is a problem, you know who to call. Because you don't want to start rapport-building when a building is on fire," he says.
Reliable Vendors Key
"I think you have to be flexible in the area of condo management," concurs Linda Stearns, a vice president and portfolio manager for The Niles Company, an accredited management organization based in Quincy, Massachusetts. "First of all, you don't know what type of disaster you're going to be hit with. Therefore, probably the biggest and strongest thing that you need is a good set of vendors that you can rely on 24 hours a day, seven days a week. Home phones, personal phones. You need all those type of things because, when something hits, you need to be able toget a team together to start to resolve the problem."
With nearly sixty years of combined experience, Levy and Stearns are among hundreds of property managers who have learned emergency preparedness lessons the hard way. And with the recent spring floods throughout much of New England – the worst in centuries for some areas – surely many more have been added to their ranks. "I think [disaster planning is] probably one of the very important things that we shoulddeal with," says Stearns, "because it's a reality today."
Yet, with resolving problems – often immediate ones – as a way of life for condo managers, many aspects of disaster planning can easily slip through the cracks. And with potential problemsranging from natural disasters to terrorism, emergency preparedness may seem a daunting task for already overtaxed associations.