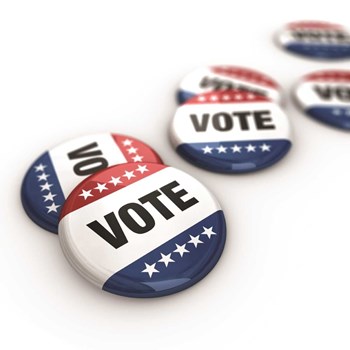 Freelance photographer Jocelyn A. lives in a charming, post-war brick townhouse community of over 1,600 units and a $3 million annual budget.
She receives a monthly newsletter with over 20 pages of everything to keep residents informed, but states, "sometimes I don't even open it… what with my travel schedule and work commitments." She admits that she seldom attends an annual meeting or election, although she has occasionally sent in a proxy vote. "I always have the intent to participate," she insists, "but I'm really kind of disengaged, what with my work schedule and other commitments." When she has attended a monthly board meeting, or the annual meeting, she was disappointed—the atmosphere didn't feel inclusive. "It was kind of a turn-off, dealing with this whole political thing," she notes. "And, it seems like [the board] is an older crowd."
Getting younger people, and those raising families, more involved with the issues that impact them is an ongoing challenge for many organizations, from clubs to local government. Community associations almost always require a majority of unit owners to meet a quorum and conduct the meeting and election that they're mandated to complete, so boards and managers are obligated to find ways to maintain—and increase—participation.
Technology Outpaces Condo Docs
Steve Lewis, owner of Harvest Properties in Melrose, Massachusetts, has much experience with smaller condominiums. His firm services communities from Greater Boston and into New Hampshire that range in size from three to 75 units. He admits, "With smaller communities, you're almost always pulling teeth to get people to run for the condo board."
Increasing participation, if only getting residents to cast a vote, is equally challenging. He points out that electronic voting, as on a website, should make the election process easier for everyone, "but not everybody uses it, whether it's email or websites. You may have a property where 28 of the unit owners will use email but two or three who don't, and that makes it necessary to continue processing paper and mail. Compounding the problem is that we have antiquated condo docs which have a lot of gray areas … regarding the election process, and don't include language about electronic elections." He says trustees or directors could update their rules, "but it seems as though there's not enough of a pain level to force a change [in condo docs] so we get by with the old methods."
"Using the mail," Lewis continues, "I send out the annual meeting notice one month ahead with a request for nominations. We include a trustee form that's like a mini-resume that gets distributed to all voters. Then two weeks out, unit owners get a mailing that includes the ballot, a proxy form, the agenda and financial statements. At the meeting, if the mailing didn't return enough candidates for board positions, we'll call for nominations from the floor. The election procedure is outlined in each community's condo bylaws, and I'd say 99.9 percent of them require at least 51 percent of owners cast a ballot… by proxy if they don't attend the meeting. Most docs do specify that the board can appoint someone if no one fills a particular position—or hold a special election." And, until electronic elections become the norm, he states, "All the ballots are still hand-counted."
Lewis notes that one hurdle may be "more absentee owners… who aren't interested in running for board positions." He feels that "managers should stay in contact with residents to spur interest. I try to convey the idea that the duty of a board member is to act in the best interests of the entire community. I've seen people get on the board because they're upset with certain board decisions or with the management company. There have been owners who get on the board just to push for an improvement project, because they're selling their unit and are trying to up the [property] value."
Getting It Done — The First Time
Matthew Gaines is an associate with the Braintree, Massachusetts law firm of Marcus Errico, Emmer & Brooks. He points out that the condo law in his state does not address the actual election process—only the creation of an association with a board of directors or board of trustees. Other states' condo laws sometimes specify how directors or trustees are elected, but in Massachusetts "it's all covered in individual association docs," he says. "A state law describing the election process doesn't seem practical, when there's such a huge difference between a two-unit and a 2,000-unit community. A formal election procedure is just too cumbersome with small associations.
"The process for handling elections in condo docs is not always clearly written, so our clients ask us to give them our read… and an interpretation of the election procedure," he continues. "They may ask us to draft a ballot for them, or clarify the 'quorum' definition. We've had boards ask us about web-based elections using an electronic ballot. Most condo docs don't address it, so there could be a risk in doing it if you had a disgruntled board member or resident who was a stickler for the rules. Even with a web ballot, it may still be appropriate to mail ballots out. The most important thing… is for everyone to have an opportunity to vote."
Using a proxy to cast a vote can make the whole quorum issue easier. "With a proxy as one option on the ballot," Gaines adds, "the voter can choose the candidates and name a proxy to cast votes for those candidates at the meeting—this is a 'directed' proxy, similar to an absentee ballot. Or, they can use a non-directed or general proxy, which allows the proxy to make the choices and then cast those votes on behalf of the unit owner. In either case, the proxy can be a particular person, like a neighbor, or a board member… and each ballot cast counts towards meeting the quorum."
Failure to fill a board vacancy may mean a second election, or the board may appoint someone, depending on what the condo docs specify, and Gaines says that can mean extra work and expense. "We've had places really struggle to get people to serve. If things are running smoothly, it's hard to get them out to vote… but if there's a disaster or a big assessment being proposed, then people show up. It's usually money, as fees or assessments, are the main thing that drives up attendance at meetings or elections.
Showing Up For Battle
And when people do show up, elections can become contentious. "I've seen a situation where a candidate for the board failed to win the vote, and the incumbent got re-elected," Gaines reports. "The newcomer accused the board of being underhanded and wanted a recount, accusing the board of rigging the votes. In another community, with about 300 units, no one trusted anybody to count the ballots. The new candidates didn't trust the property manager… they thought everyone was in cahoots. Ultimately our law firm counted the ballots and made a presentation with the counts… after the fact."
This was a bit unusual because, Gaines adds, "It's typically the property manager who counts the votes, or a board member. If anyone at all is suspicious, let some [third party] watch while ballots are counted."
David Abel is senior manager of the condo division at First Realty Management in Boston, and he oversees properties that range from three dozen units to almost 200. He agrees that "generally, when things are going well, it's a challenge to get people to participate." The standard of 51 percent participating with a ballot vote is hard to get around. "I can only recall one property that didn't require 51 percent, although beyond that, the docs can vary. Usually, if a quorum is not achieved, even with a second meeting held within 30 days, then the board can appoint someone." Most docs are vague about how to achieve a quorum, he says, "and the requirement to call another meeting can vary, so some boards don't even bother to call another meeting and just go ahead and appoint someone." He notes that if residents are too apathetic to show up in the first place, no one will notice—or care—if board members are not steadfast in following the rules.Abel has found that one situation that can spur a contentious meeting is when an association is transitioning away from control of the [original] developer and litigation looks like a possibility. Then all the association's routine business—elections and everything else—is disrupted before the newly-formed group has a chance to get started. "During the crash of the real estate bubble, after 2008," explains Abel, "a large number of unfinished condo properties were abandoned and built out by a different developer. We had one property that was converted from a mill building into about 70 units. Just as the owners were about to take over the association [from the builder], faulty window installation was discovered, requiring millions of dollars in repairs. The new board started litigation… suing the developer. This was going on even before the transition process was final, so it was a messy process."
Abel observes that meeting or election participation may be pegged to the community's demographic—especially age. "Our over-55 communities typically have no trouble meeting their quorum at an annual meeting," he states, "while over half of all other properties fail to meet their quorum." Career people like the aforementioned Jocelyn, and families with children, struggle to find time to focus on condo community issues.
To increase participation, Abel says that some associations have gotten creative in getting owners to attend. "I have one board that stages a drawing for a door prize, usually a gift card… also, some groups provide refreshments or snacks at meetings."
But would a door prize be enough to entice someone like Jocelyn to show up at the annual meeting? "Door prizes, that sounds interesting," she says and answers the question with a resounding, "Maybe."
Marie Auger is a Massachusetts freelance writer and a frequent contributor to New England Condominium.