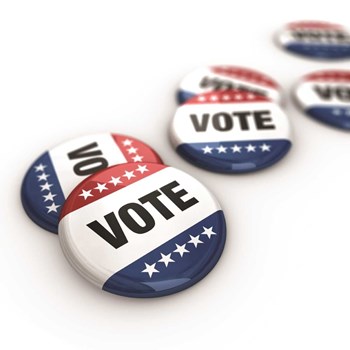 Freelance photographer Jocelyn A. lives in a charming, post-war brick townhouse community of over 1,600 units and a $3 million annual budget.
She receives a monthly newsletter with over 20 pages of everything to keep residents informed, but states, "sometimes I don't even open it… what with my travel schedule and work commitments." She admits that she seldom attends an annual meeting or election, although she has occasionally sent in a proxy vote. "I always have the intent to participate," she insists, "but I'm really kind of disengaged, what with my work schedule and other commitments." When she has attended a monthly board meeting, or the annual meeting, she was disappointed—the atmosphere didn't feel inclusive. "It was kind of a turn-off, dealing with this whole political thing," she notes. "And, it seems like [the board] is an older crowd."
Getting younger people, and those raising families, more involved with the issues that impact them is an ongoing challenge for many organizations, from clubs to local government. Community associations almost always require a majority of unit owners to meet a quorum and conduct the meeting and election that they're mandated to complete, so boards and managers are obligated to find ways to maintain—and increase—participation.
Technology Outpaces Condo Docs
Steve Lewis, owner of Harvest Properties in Melrose, Massachusetts, has much experience with smaller condominiums. His firm services communities from Greater Boston and into New Hampshire that range in size from three to 75 units. He admits, "With smaller communities, you're almost always pulling teeth to get people to run for the condo board."
Increasing participation, if only getting residents to cast a vote, is equally challenging. He points out that electronic voting, as on a website, should make the election process easier for everyone, "but not everybody uses it, whether it's email or websites. You may have a property where 28 of the unit owners will use email but two or three who don't, and that makes it necessary to continue processing paper and mail. Compounding the problem is that we have antiquated condo docs which have a lot of gray areas … regarding the election process, and don't include language about electronic elections." He says trustees or directors could update their rules, "but it seems as though there's not enough of a pain level to force a change [in condo docs] so we get by with the old methods."