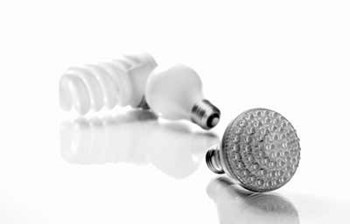 Lighting in the U.S. alone accounts for approximately 22 percent of all electricity used, according to the U.S. Department of Energy. It is no wonder that in the current economic and environmentally-sensitive climate a lot of effort is going towards finding, improving and engineering new and improved light sources. Enter light-emitting diodes, better known as LEDs.
Despite the fact that LEDs have been around for decades, they have in recent years (with product improvements) become the most promising "low hanging fruit" around for energy conservation in lighting.
Using far less energy than even Compact Fluorescent Lights (CFLs) – today's gold standard for thriftiness – they also promise life spans many times longer than conventional lighting. For this reason, LEDs are turning up in High-Def TVs, in your local hardware aisle and in early-adopter condominiums.
$40,000 Per Year Savings
Condos looking to invest in LED technology are hoping to see positive results along the lines of the Palace Pier in Toronto, Canada. This 46-floor condo complex underwent a $2.4 million lighting renovation in 2008. The traditional halogen lights in all the interior corridors were replaced with new LED lights. Usage shifted dramatically from 35 watts of electricity under the old lighting to only 4 watts after the conversion. It's predicted that the Palace Pier will use 87% less energy and the switch from halogen to LED will eventually save approximately $40,000 per year with an estimated 110-ton reduction in greenhouse gas emissions.
Along with condominiums, numerous cities around the world are switching to LEDs, including Boston, which recently upgraded sections of its oldest park, the Boston Common. The LEDs are predicted to use less than half of the energy of the previous lights and last three to four times longer, while generating about half as much carbon emissions as before. Boston has also been replacing traffic signals and pedestrian crossing lights with LEDs at a costsavings of nearly $400,000 annually.