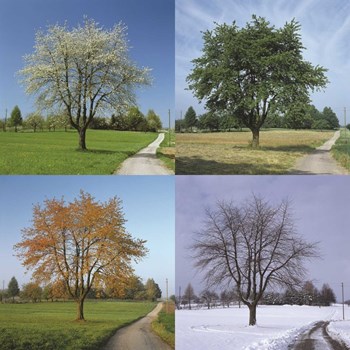 With freshly-fallen snow blanketing your condominium landscape, it's easy to be lulled into thinking the property really is "pretty as a picture." But keep in mind that in a few short weeks, that blanket may be melted away, revealing an array of blemishes that might have been ignored in the fall, or damage created by winter's icy blasts.
This quiet period when board members are tucked comfortably indoors offers an opportunity to contemplate the balmier seasons to come — and to review the association's checklist of tasks that should be completed before residents want to enjoy the community grounds.
"New England is different every year," says Bart Poulin, whose Greener Horizon landscape management firm services Massachusetts communities from the Cape to Worcester, and into Rhode Island. "And within Massachusetts alone, there are two landscape zones," each with its own timetable and plant hardiness.
"Ideally," he says, "associations will find a contractor for the spring season in the fall, when they're doing their budgets — in September or October. We like to have contracts signed by February 1." Associations that delay planning for spring may find contractors booked up, and unavailable when they're most needed.
It's a Year-Round Effort
"Each property has specific needs," notes Stephen DiNocco, principal of Affinity Realty & Property Management in Boston, "and the severity of the weather and the extent of the winter all have an impact on what is done and when. You have to be observant and adaptable. The reality of it is that inspections are ongoing throughout the year and most of the maintenance is preplanned with the provider."