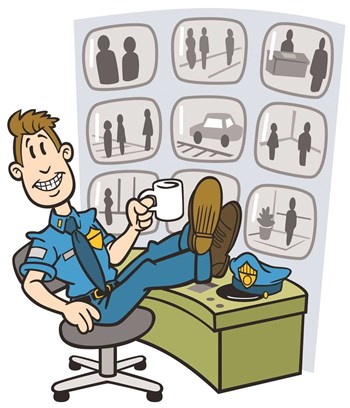 There are many different factors that potential condominium owners contemplate when looking to buy a unit. Aesthetics, price, and location are important, for sure. But perhaps the most critical factor of all is the safety of the building and the neighborhood it's in.
Whether we want to admit it or not, crime is all around us in today's society. To counteract that situation, condominium associations and boards of trustees are implementing surveillance on their properties. Associations often install cameras in an effort to keep a watch on their locations in a visible way that gives residents a sense of security. Unit owners can expect to see those ubiquitous cameras in hallways, in garages or parking areas, near elevators, and at common areas like pools, tennis courts, or other amenities.
Do Cameras Really Provide Security?
Cameras, however, are, at heart, just mechanical eyes. When it comes to security, their prime purpose is to record happenings in an environment for use later by condominium boards, trustees, and hired security staff if a problem is reported.
That's the catch. Whether or not there are security stations and guards on a property, it's rare that someone is sitting there watching the surveillance video feed 24 hours a day, seven days a week. That's why attorney Henry Goodman of Goodman, Shapiro & Lombardi LLP in Dedham, Massachusetts, cautions condominium owners that having cameras on site doesn't mean that the environment is safer than if they were absent.
"When condominium associations put in so-called security and they notify the unit owners that there are security cameras or guards, a lot of people have a false understanding of what that means," Goodman says. "[Owners] think that they are more secure and feel as if there is greater protection. In fact, security cameras do not provide security. All they do is record things."