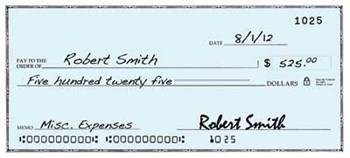 Susan Jones wants to join the board of trustees. She's been a unit owner for a few years and really believes that she can make a difference to the association. When it comes to co-op and condo boards, many members join because they have a personal issue that's important to them and they want to see it through. Not Susan; she has no personal agendas, she's an honest, hard-working woman. As a matter of fact, when the board decides to repair a few older roofs, Susan eagerly recommends her husband's roofing company for the job.
On the other hand, John Davis can't wait to start his term as a board member. He's convinced that he's the only one who can really see to it that his unit will be taken care of. He is also ready to make financial decisions that will benefit him in the long run.
It's an unfortunate fact of condominium life: Board members' responsibilities and their personal agendas intermingle more often than they should and, in both of these cases, the board members are pushing the envelope when it comes to conflict of interest.
Board members have a fiduciary responsibility to the shareholders, unit owners, and tenants living in their co-op or condo. This means, in simplest terms, that their loyalty cannot be divided. They cannot serve two masters. They must place the interests of their community above all other interests—including their own. In legal terms, conflict of interest "is a term used to describe the situation in which a public official or fiduciary who, contrary to their obligation and absolute duty to act for the benefit of the public or a designated individual, exploits the relationship for personal benefit—typically pecuniary." And any member of a "condominium, cooperative or HOA board is a fiduciary."
"Most, if not all, board members are volunteers, but that's a lot of power in one place and it's important to prevent it from being abused," says Adam J. Cohen, a partner at the law firm of Pullman & Comley LLC in Bridgeport, Connecticut. "For example, board members shouldn't be getting more maintenance than other unit owners. They are being given this responsibility, but it's a trust. We call it 'ordinary care,' which is the care that a reasonable man would exercise under the circumstances."