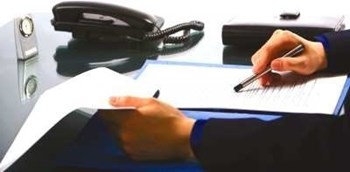 For people with no experience in managing a community, understanding the fine print and the more obvious aspects of a building's insurance policy often can be a challenge. To the uninitiated, it sometimes may seem like the details of one's coverage were written to be deliberately confusing to anyone except insurance industry insiders.
But figuring out how you're covered and where you aren't covered needn't simply be an exercise in understanding insurance terms and legalese—it can also be a step toward lowering your building's insurance costs. Having a handle on the various components of a condo building's umbrella policy allows those in charge of the building's management to more fully comprehend how their building's coverage really works. Knowing how insurance companies determine a building's annual insurance payments enables those in charge of making the payments to keep the top on costs and also to work to limit the building's overall liability. Getting a grip on the terms of your insurance policy is just a question of taking it off in bites and digesting the information one piece at a time. Once you take a policy and dissect it into its various parts, even an insurance novice will be able to understand the most important parts of their building's insurance policy. Having that knowledge will enable you to make informed decisions regarding how much coverage and what types of coverage to carry on your building.
A Typical Building Insurance Policy
Generally speaking, most buildings tend to have similar insurance coverage, protecting the property from a variety of obvious potential hazards. The typical condominium building's insurance policy includes components relating to property, general liability, umbrella, equipment breakdown, directors' and officers' liability, environmental liability and fidelity coverage. Property coverage provides for protection in the instance of perils such as fire, earthquake, flood and terrorism, and for replacement or repair of property in the event of physical damage. "Everything inside the unit usually gets included in the association policy. Property insurance includes everything in the unit, the cabinets, bath fixtures, and so on," said Bernie Gitlin of Global Insurance Network, Inc., in Needham, Massachusetts. "And somewhere in the docs, there is a reporting clause. If you do improvements over a certain amount, you must report it to the association."
Lawsuits resulting from a slip and fall or other damage to a person or property that happen on the premises are covered by general liability. A form of excess liability coverage, umbrella coverage, provides for you in the event you need the additional coverage because the primary coverage is exhausted by a claim.
While it might appear that umbrella coverage would be a cure-all in the event of a building maintenance catastrophe, a special aspect of the building's policy should cover some of the more common breakdowns that happen in a residential building. Equipment breakdown covers large pieces of equipment such as boilers, chillers and elevators. It also covers anything not covered in a property policy, such as lightning-related property damage.