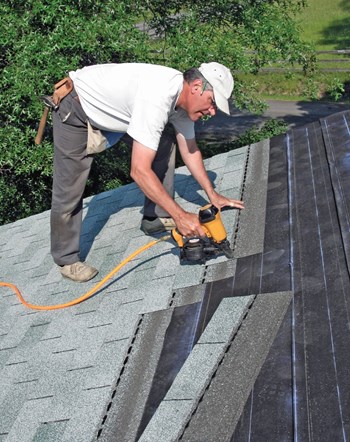 The roof carries a lot of responsibility – it protects those living inside it, insulates them from the heat and colds and shelters them from harsh New England winters. And it's because of these major responsibilities that it needs to be inspected, repaired and cared for on a regular basis.
Without regular checkups, the roof can crack, break and leak. "You may have heard that money is the root of all evil, but in buildings, water is the root of all evil," says Russ Fernandes, principal at Becht Engineering. "Water that is not kept out of buildings via proper roofs and facades and their associated components, will ultimately end up with the building's owners having to pay large sums of money. These expenditures can often be avoidedor minimized through proper, timely inspections and repairs."
When Old Man Winter makes himself at home, water can also enter a building through ice dams which form when water builds up behind a blockage of ice on the roof. "I would suggest that 90 percent of the time, roofs leak in the winter because of ice damming," says Paul Martin, a senior project manager at Noblin and Assoc-iations LC, Consulting Engineers in Bridgewater, Massachusetts. "Roofs also have problems because of inadequate ventilation. A hot attic can age roofing shingles."
Types of Roofs
There are several common types of roofs in the New England area – shingle, PVC, and rubber, the most common. Most flat roofs are made of rubber, also known as EPDM (ethylene propylene diene polymethylene) membrane. According to the EPDM Roofing Association, rubber is great roofing material for harsh new England winters because it's resistant to UV (ultraviolet) radiation, has unmatched resistance to thermal shock, exhibits superior resistance to cyclic fatigue, hassuperior resistance to hail damage, and will not become brittle or shatter due to low temperature flexibility.
"This is perfect roofing material to protect against harsh New England winters that are accompanied by severelycold temperatures, intense winds and the weight of snow," says Martin.