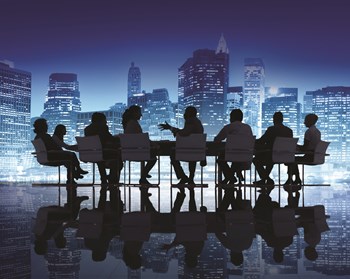 On a day-to-day basis, community association managers juggle a challenging array of responsibilities in order to keep their communities running smoothly and residents happy.
Fortunately, we don't work in a vacuum. And contrary to those occasional media barbs about tyrannical boards, recognitionis owed to the huge cadre of volunteers whose behind-the-scenes work makes that juggling act successful.
Often, managers and board members seem to run on parallel tracks, intersecting at monthly and annual meetings, or when problems arise. Then there are those special cases — with special people who touch our lives beyond the board room. In the past few years, I was honored to be askedby three families to provide eulogies for trustees who were recognized by their peers as superstars within a group of volunteers that are already stars.
This summer, as I gave the third eulogy I realized that my life had in fact been changed by these special people. These people lived their lives according to their beliefs. They knew their priorities and livedlife as if they were responsible for making a difference here on earth.
Each of these individuals is part of whatis now called the "Greatest Generation." For those who want more insights into the life and times of these special people, please read the book, "The Greatest Generation," written by Tom Brokaw, the well-known TV anchorman. In it, he gives America and the world insights into some of the Americans who survived the overwhelming economic woes of the great Depression and then beat back the march of fascisms in Europe and Asia.