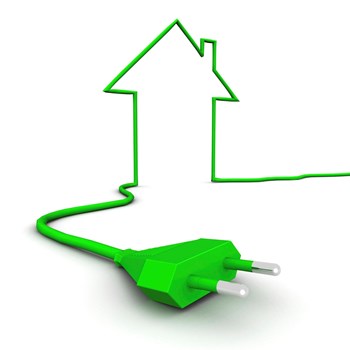 Trade-offs are a symptom of modern society, and we all find ourselves playing one zero-sum game or another. All the more reason to appreciate circumstances under which everyone wins, right? Enter the concept of energy incentives. Energy conservation benefits both the environment and, thanks to state and federal government incentives, your bank account.
The typical U.S. family spends more than $1,600 a year on energy bills, with much of that cost attributable to energy inefficiency (e.g., poor insulation) and waste (e.g., leaving the lights on). Energy conservation has become a priority for condo residents and boards alike, with incentives for electricity, gas, and solar power driving the conversation. Representatives from Massachusetts, Connecticut and the solar industry recently offered their insight on energy incentive programs and rebates.
Audits and More
Attorney Jerrylyn Huckabee, residential energy efficiency program coordinator at the Massachusetts Department of Energy Resources, points to the Mass Save Multifamily Building Program. This comprehensive set of incentives offers a plan for exterior of the building (e.g., insulation), common lighting and heating systems. The program also offers individual units with energy-saving measures relative to lighting and refrigerators. Even if your building doesn't participate, she adds, "individual units can qualify for in-unit program offerings and 0% loans."
Incentives are also available at retail (like appliances and lighting: see www.masssave.com/residential/lighting-and-appliances) or through contractors (e.g., for heating and cooling systems: see www.masssave.com/ residential/heating-and-cooling). In addition to the Mass Save Multifamily Building Program, condo incentives such as rebates for air source heat pumps are available through the Massachusetts Clean Energy Center (MassCEC).
In Connecticut, Eversource and United Illuminating Company (UI) offer incentives under the Energize Connecticut initiative. As with the Mass Save program, there are common area incentives relative to indoor and outdoor lighting. Other common area incentives address heating and hot water equipment. Other Energize Connecticut offerings include low- or (depending on income) no-cost energy audits as well as discounts and rebates on insulation, energy-efficient home heating equipment, water heating equipment, central air conditioning, advanced air sealing, and energy-efficient lighting.