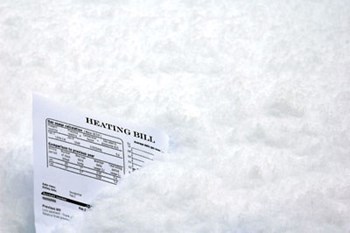 This winter, when the cold winds of winter whip down from Canada or Nor'easters swirl up the coast bringing tons of snow, condominium residents will head to that thermostat and crank up the heat. Unfortunately, each twist of the thermostat dial may put the chill on association budgets.
With both oil and natural gas prices skyrocketing over the course of the past year and alternative energy sources still lagging behind in cost effectiveness, the price of keeping residents toasty is becoming uncomfortably high. And while outrageous oil prices may get us steamed, condominium boards and managers are still faced with the challenge of keeping their residents comfortable when the temperatures drop. To avoid leaving residents out in the cold, here is what some condominiums across New England are doing:
Gas It Up
When increasingly tight budgets meet with steadily increasing oil prices, something has to give. One option many condominium associations are actively considering is switching from oil-fired furnaces to natural gas ones. Although this requires a significant initial capital outlay, many condominium boards are tempted by the potential for savings that are just as significant.
According to a published report in August, heating oil had risen from $2.59 to nearly $5. And although natural gas had gone up 15% accordingto the same report, it is still a relative bargain.
For Kevin Kelliher of The Lundgren Management Group, a Boston property management company, switching to natural gas from oil at his Lincoln Halls Condominiums in Boston would bring the 2009 heating budget back down to 2007 prices. With National Grid, a New England natural gas and electric company, contributing two new energy-efficient steam boilers, he anticipates the payback on the entire project to be two to two-and-a-half years.