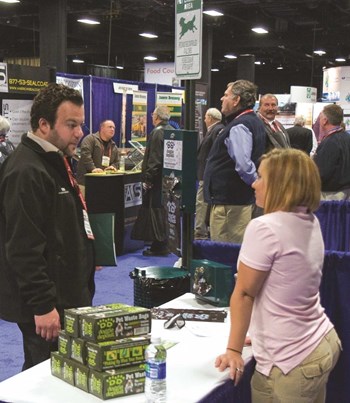 Are you ready for the Condo Expo? If you haven't yet registered to attend this information-packed event on Tuesday, May 24, you'll want to register soon — by visiting www.ne-expo.com. Along with the online registration, which will save you time when you arrive at the Seaport World Trade Center, the Expo website offers an up-to-date listing of Exhibitors, an interactive floor plan, seminar schedule and other information that will help you plan your day.
And a plan is a good tool, because the Expo, running from 10 am to 5 pm, is jam-packed with exhibits, seminars and free advice tables all designed to help your association run more smoothly. Where else can you get free advice from the region's leading condominium professionals, free seminars with question-and-answer periods, and free entry for board members into a $2,500 Reserve Fund Drawing that will put some handy cash into the bank for one lucky association?
You'll also have an opportunity to talk to industry professionals in fields from cleaning to conservation, roofing to reserve studies, and pest control to playground equipment. More than 150 exhibitor booths will spotlight the goods and services that keep associations running.
Seminars Running All Day
Free seminars are open to all attendees and will run all day long from 11 am to 4:30 pm. In one of the sessions, we look at community and management websites and offer tips on how to make your board, community association or management company more responsive in their use of websites and other social media. This seminar will also explore Massachusetts' new data protection law.
A seminar sponsored by the MA and RI-based law firm of Goodman, Shapiro & Lombardi, LLC, will touch upon how communities enforce their rules and collect common fees. These legal experts will also discuss ways of dealing with owners who don't think the condo rules apply to them, including what to do before calling a lawyer and legal sanctions to bring homeowners into compliance.